'Working: A Musical' Opens at the Alliance Theatre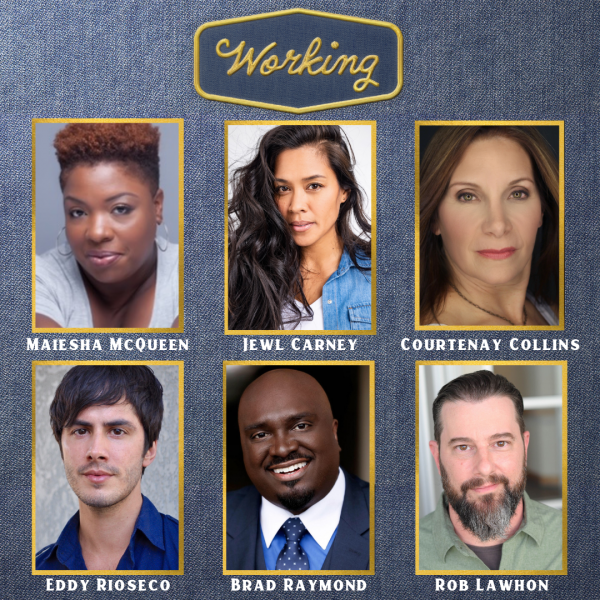 WORKING: A MUSICAL explores what makes our work meaningful across all walks of life. Whether it be in an office, a restaurant, your home, or you've retired, this musical reminds us to celebrate not only what we do, but how we do it.
The Alliance's production will include never-before-seen monologues, as well as a new song. The new monologues are based on interviews the Alliance conducted with people who impact and sustain Atlanta through their work, with a focus on the resilience of workers over the past year. The new song will be inspired by the theater's interviews with Atlanta's community organizers and activists, showcasing the vital role that Atlanta and Georgia have played in conversations on race and politics this year.
The song lyrics will be written by poet, author, and actor Carlos Andrés Gómez. Gómez has won awards for his books Fractures, Hijito, and his memoir Man Up: Reimagining Modern Manhood. He is also a star of HBO's Def Poetry Jam. Music for the new song will be composed by musician and producer, Brandon Bush with his brother, Grammy Award-winning songwriter and Sugarland front man, Kristian Bush. Brandon Bush's musical career includes his time as a studio musician performing on releases by John Mayer, Sugarland, and Shawn Mullins, as well as performing globally as part of the multi-platinum-selling rock band Train. Kristian Bush's career includes front man and songwriter roles for the bands Billy Pilgrim, Sugarland, and Dark Water, as well as his solo albums.
Original WORKING adapter Stephen Schwartz (Wicked, Pippin) has been an active collaborator on the Alliance's production. On their process, Director Tamilla Woodard said, ""It's humbling to sit in the (virtual) room with one of the greatest lyricists and composers in all of the American theater! [Schwartz] remains so deeply inquisitive of the process and collaborative and trusting as we make our way through this concept and how we would be reshaping the show to include Atlanta voices."
With original songs by Lin-Manual Miranda, Stephen Schwartz, James Taylor, and more, the Alliance Theatre's concert staging of WORKING will premiere as part of the "Under the Tent" series. WORKING is presented as part of the Alliance's Under the Tent series, April 22 – June 6, 2021.  For tickets and information, visit www.alliancetheatre.org/working.