'The House That Will Not Stand' at Horizon Theatre Stands Tall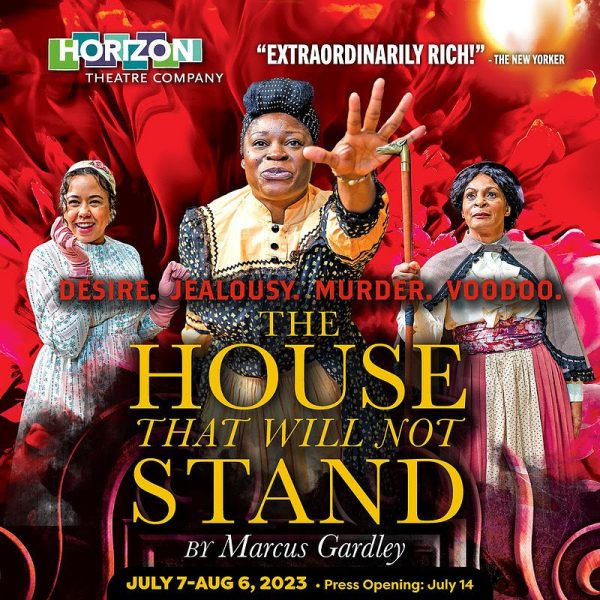 "The House That Will Not Stand" is just one more outstanding production at Horizon Theatre.
It's 1836 in Louisiana, the dead body of a formerly well-to-do white man lies dead in his Black family's living room. Although he had been in a legal loveless marriage to a white woman, he spent most of his time in his other home with his Black placée, Beatrice (Donna Biscoe) and their three teenage daughters. "Placee" stems from the term "placage," which was an extralegal system in North America by which ethnic European men entered civil unions with Black women who were not slaves.
Now that the man who she lived with and the father of her three daughters is dead, Beatrice plans on inheriting the home. But that and the Black slave who lived with the family are both at risk of becoming the property of the man's widow.
Beatrice, the richest Black woman in Louisiana, tries to hold onto the family home while trying to prevent her teenage bi-racial daughters from facing the same type of life she led– living with and placating a wealthy white man who ruled the family. Meanwhile, without understanding the repercussions of living life as a placee, her daughters are looking for a wealthy white man like their father who will provide for them in their accustomed fashion.
Playwright Marcus Gardley has written a stellar play and Horizon has a stellar cast.
"The House That Will Not Stand" runs through Aug. 6 at Horizon Theatre.
Cast: